Monday September 16th 2019
From September 1 until 22 September 2019, the New Center of Contemporary Jewellery and Fashion Culture (NoCC) in Shanghai (Part of the College of Design and Innovation Tongji University) presents the exhibition Shining on the Stage - Dutch Spirit.
The exhibition futures works by leading contemporary jewellery designers and artists from the Netherlands. The aim of the exhibition is to not only showcase contemporary jewellery, but also bring Dutch Design to the attention of wider Chinese audience for potential future collaborations.
The exhibition includes various pieces by Gijs Bakker, such as Selfportrait (2017), the bracelet Circle in Circle (1967), and the Little Finger Ring (1967).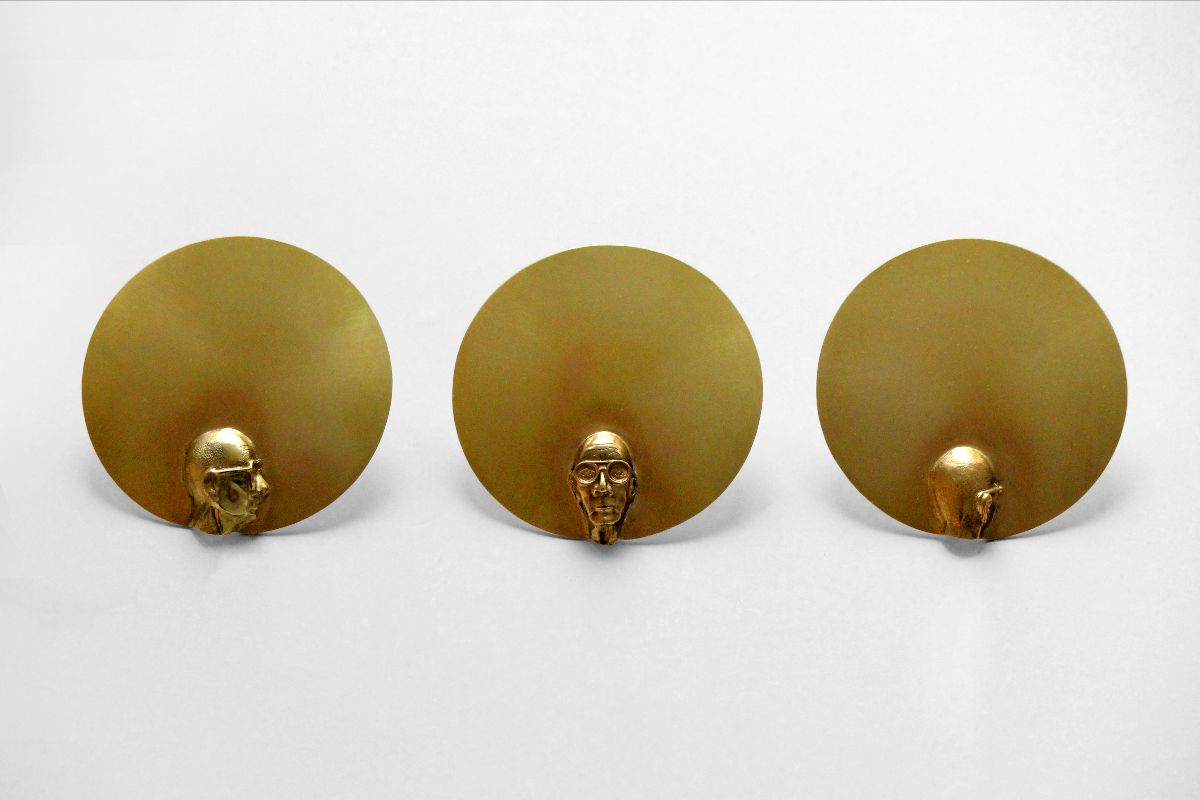 Selfportrait (2017)
Meeting the Future
The works presented in Shining on the Stage (NoCC Shanghai, 1 - 22 September) will later travel to the SxV Museum of Modern Art in Qingdao, to be shown in the context of the group exhibition Meeting the Future from the 2nd of October 2019, until the 12th of January 2020.