During the 10th anniversary edition of Design Miami, Galerie Caroline van Hoek presents new work by Gijs Bakker:
Necklace 3 Point 7

A Chart Becomes A Necklace

19 links, of equal weight (3.7 grams) but constructed from different material, give the necklace its shape.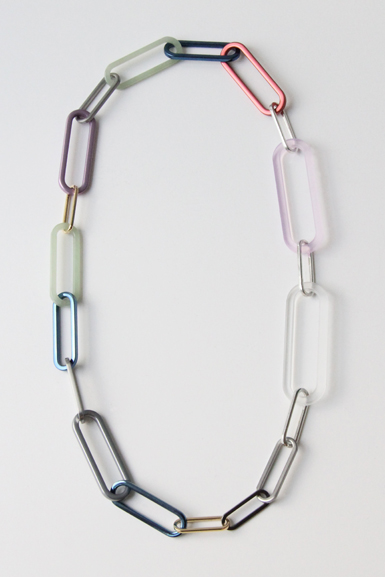 Materials: aluminum, gold, jade, plexiglass, silver, stainless steel, tantalum, titanium.

Limited edition

The Design Miami/ exhibition will run from December 3th until December 7th of 2014.
Location: Meridian Avenue & 19th Street, adjacent to the Miami Beach Convention Center, Miami Beach, USA.

For more information about Design Miami/ 2014, click here.
For more information about Caroline van Hoek, click here.